Water Damage Restoration in Sedgwick County
Property owners in Sedgwick County need to safeguard their homes and businesses against leaks and floods caused by the severe weather that dominates the community.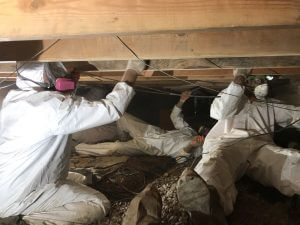 911 Restoration of Wichita wants to help the residents of Sedgwick County bounce back from these natural disasters by implementing around the clock water restoration services.
When thunderstorms and tornadoes bring heavy rain, lightning, and large hail to the area, residents are susceptible to experiencing leak and flood damage in their homes and businesses.
Commercial and residential properties can be impacted by extensive water damage at any given time, and when such an incident does occur it requires immediate flood cleanup services.    
911 Restoration of Wichita knows that property owners need immediate help after a tornado or massive storm rolls through town, so service agents stay available 24/7/365 to assist you when you need it most. It is crucial to act quickly when it comes to emergency water removal, which is why technicians guarantee to arrive at your property within 45 minutes of receiving your call.
911 Restoration of Wichita is a locally owned and operated company, so when you hire us, you can trust that the team members are entirely aware of the specific water issues that affect your community. By being so in tune with the weather patterns in Sedgwick County, the repair techs understand what it takes to provide you the restoration services needed to make a full recovery.
The agents at 911 Restoration of Wichita will address everything from a basement flood to a rainwater leak into your house. So, if you're a property owner in Sedgwick County, call the experts for a free visual inspection and estimate today!
We Will Turn A Pipe Burst Into A Fresh Start
The cold, dry winters experienced in Sedgwick County can be brutal to both the people and properties in the community. The freezing weather can make it difficult just to go outside, let alone make water damage repairs.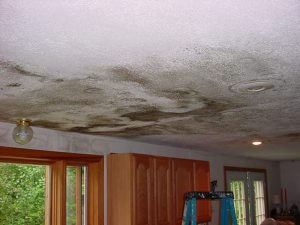 The team at 911 Restoration of Wichita is prepared to provide you with water restoration services on a moment's notice to keep you safe and warm during the cold season.
Winter's cold temperatures can lead to frozen pipes and, more often than not, those end up turning into a pipe burst that creates a basement flood.
Time is of the essence when it comes to dealing with a basement flooding emergency. Gallons upon gallons of water can spray out of a burst pipe and cause a flooded basement in mere hours.
To combat the destructiveness of a pipe burst, repair technicians provide same-day flood restoration services, no matter what time you happen to call our office.
911 Restoration of Wichita are pros at delivering emergency water removal services to Sedgwick County and successfully restoring homes to their former glory. So, when you find yourself dealing with a flood in your property, call the water damage company you know you can trust.
Basement Flooding Repair Services in Sedgwick County
When a destructive storm pounds down on homes and businesses in Sedgwick County, the basement is usually the area of the property that becomes the most severely impacted.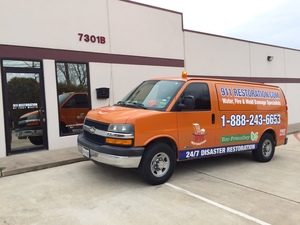 Basement flooding can create water damage on sheetrock, ruin carpet, destroy furniture, and even spark a mold infestation unless you hire 911 Restoration of Wichita to implement immediate flood damage cleanup services.
To provide you with the most efficient water cleanup in your basement it might be necessary to completely remove all items from the room to make it more accessible.
The repair technicians will manage the pack-out and storage procedures for you, allowing them to thoroughly extract the water and use fans to dry out the water damage. In some cases, it may even be possible to salvage textiles and introduce carpet drying techniques.
The dampness created during a flood increases the chances of mold growing, not only in the basement but to other parts of your property as well, which is why our technicians make such an effort to remove as much moisture as possible.
Call 911 Restoration of Wichita when you experience a home flood, and our team will provide comprehensive, water restoration services that will take care of both the water and mold damage.
Proudly servicing Sedgwick County and the surrounding cities:
       Andale

       Andover

       Bel Aire

       Cheney

       Clearwater

       Colwich

       Derby

       Eastborough

       Garden Plain

       Goddard

       Haysville

       Kechi

       Maize

       Mount Hope

       Mulvane

       Park City

       Sedgwick

       Valley Center

       Viola