Sewage Backup Cleanup
Cleaning up a sewage overflow is one of the dirtiest jobs there is, and although it's a mess that you may not want to deal with, it's important not to wait to start the cleanup effort.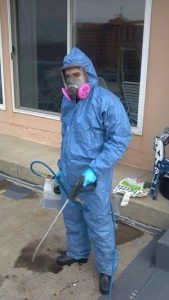 There are different ways a sewage backup can occur in your property, from a septic tank mishap to a faulty sewer line, and 911 Restoration Wichita can remediate any sewage issue you may find yourself dealing with.
Sewage is known as a category 3 water, also called black water, because it is water that is filled with chemicals, toxins, human and animal waste and other harmful bacteria. In order to stay safe the best thing you can do is avoid any contact with the sewage to your skin or mouth.
In most cases, especially instances where the sewage is widespread, you will need the assistance of 911 Restoration Wichita. We have the gear and tools to safely cleanup the black water and decontaminate the affected area.
When you hire our professionals you can be sure that we will arrive within 45 minutes to provide a wide range of benefits that include:
Free property inspection
Free estimate
Same day services
Complete cleanup of all sewage
Deodorizing techniques
Decontamination of the area
Our sewage backup cleanup technicians want to make sure you are taken care of throughout the remediation process, especially knowing how hazardous black water can be. We are available 24/7/365, so give us a call the moment you notice a clog in your toilet or any other sign of a backup.
Sewage Cleanup Needs To Be Handled Immediately
Although you are going to want to hire professionals to implement the main sewage cleanup job, it is understandable that you may want to do get involved in the restoration effort before we arrive.
Before you begin to work around the sewage, you need to make sure you are wearing the proper gear. It is best to wear rubber boots, rubber gloves and a face mask , just to be safe.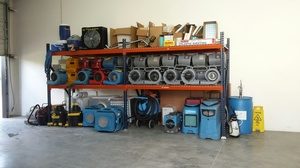 It is important to keep all children and pets out of the black water, so you may want to set up a barrier around the sewage to make sure that no one accidentally comes into contact with the sewage.
If any of your possessions are in the way of the sewage, you can move them outside, in a ventilated area, until they can become sufficiently cleaned or disposed of. If any rugs have been soiled then you will need to immediately throw them away.
Once 911 Restoration Wichita arrives, then we will get to work properly removing the solid and liquid waste. Once all of the sewage is cleaned up, we will use air movers and air purifiers to dry the area and remove the smell as best we can.
If your home or business is invaded by sewage by any means, call our office any time and we will send repair workers to you property to immediately begin the cleanup effort.
Prevent Sewage Backups From Happening In The First Place
Even though you know that 911 Restoration Wichita has your back if you are faced with a sewage backup in your property, it is definitely a situation you want to avoid if you can.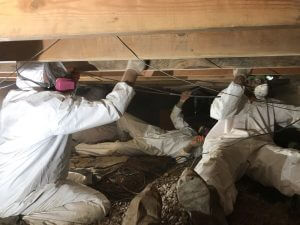 In order to limit the chances of your home or business becoming invaded by black water, there are some easy steps you can take to prevent a backup from happening.
Be mindful of what you flush down the toilet. It may seem convenient to flush baby wipes, diapers, feminine hygiene products or even paper towels, but any item that can not easily dissolve in water can lead to a major clog.
Do not pour hot grease down your kitchen sink. Once it goes down the pipes, it will solidify and cause a blockage, which can lead to a clog.
It may be difficult to keep your hair from going down the drain, but there are drain plugs specifically made to stop hair from clogging your shower drain. It may be wise to make this small investment, because it could prevent clogging.
Even the trees may play a part in causing a sewage overflow. Deep growing roots can break pipes, releasing black water, so it is important to get nearby trees checked out before this happens.
Our sewage backup cleanup Wichita technicians want to make sure you stay safe at all costs during a black water invasion, so call us any time and we will provide you the with comprehensive cleanup services you need.