Water Damage Restoration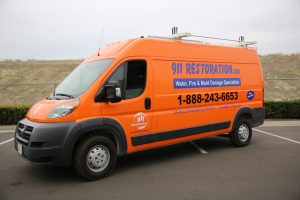 Floods and leaks are a common problem for property owners in Wichita, mostly due to the extreme weather patterns that have been affecting the area in the recent years.
Tornadoes and severe storms cause flooding and water damage that require professional remediation assistance to properly cleanup. These storms can occur at any time, which is why it is so important to know of a water damage restoration company that is available 24/7/365 to provide you with cleanup services.
911 Restoration Wichita is open around the clock to make sure you get the help you need when you need it the most. It doesn't matter what time you reach out to us, we guarantee to arrive within 45 minutes of receiving your emergency call.
When you hire us you can feel confident in our abilities knowing that we offer a full range of remediation services and customer benefits, such as:
Same day services
Free property inspections
Free damage estimates
Around the clock customer service
Quick arrival time
Advanced remediation techniques
Insurance claim assistance
We understand how overwhelming it can be to find yourself dealing with a flooded basement or a roof leak, especially if there is a storm raging outside, but we are ready and waiting to jump into action the moment you need us.
So, call our water damage restoration Wichita team when you need fast and efficient remediation services and we will work hard to satisfy you today.
Basement Water Cleanup Services
One of the most prominent water disasters that property owners in Wichita have to deal with are basement floods. This can happen for many reasons, but pipe bursts and storms are usually the main culprits.
Many people use their basements as a storage space, so when the area floods, not only does the property become damaged, but there is the possibility of your possessions becoming ruined, as well.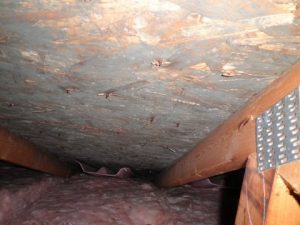 The best way to salvage your items and prevent water damage is by acting fast. By calling 911 Restoration Wichita you can be sure that we will arrive in under an hour, fully prepared to get to work extracting water right away.
If the basement flood is caused by a pipe burst there are actually some steps you can take to limit the flooding while you wait for us to arrive. By locating the main water valve to the property you can shut it off and stop the flow of water into the basement. This will stop gallons and gallons of water from further infiltrating your home or business.
Once we arrive on the scene we will inspect the property and determine the extent of the damage. It is important to us that everyone is on the same page before we get started to limit any surprises throughout the remediation process.
When you need honest, hard workers, call 911 Restoration Wichita and we will get your basement clean and dry so you can get back to life as usual in no time.
Emergency Flood Damage Restoration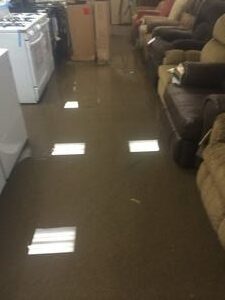 When floodwater is invading your property you are dealing with an emergency situation that needs to be handled as soon as possible.
This can involve your basement or any other part of your home or business, the bottom line is that the water needs to be removed from the premises quickly in order to prevent water damage and mold growth.
If the water sits for too long it can begin to rot wood and rust any metal, which can lead to structural issues, but the most common side effect of flood damage is mold. It only takes 24 hours for mold spores to blossom into an infestation and begin eating away at your property.
911 Restoration Wichita is able to perform comprehensive restoration services that deal with both the floodwater and any mold that may be present. We use techniques to quickly pump out the water and dry the area, leaving no trace of moisture behind.
We want to be the company you rely on to provide complete flood damage services, so call our water damage restoration Wichita technicians today and we will get you on the path to a fresh start.