Mold Removal
Kansas summers can be humid and muggy, created the perfect environment for mold to run rapid through homes and businesses throughout the state.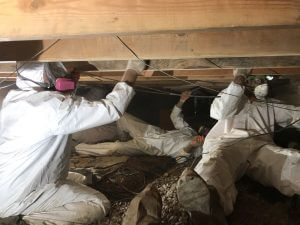 It only takes 24 hours for mold spores to begin growing after they have been exposed to water, which is why it is important to stop mold at the source by taking care of any water damage issues the moment they pop up.
911 Restoration Wichita uses comprehensive techniques to remediate both water and mold damage, making us your number one choice for all your mold removal needs.
Our office agents are available 24/7/365 to make an appointment for a free visual mold inspection. We understand that you may be unsure if mold is in fact infesting your property and we don't want you to feel like you are taking on a financial risk when you hire us to check out the situation.
Mold has the potential to affect your health, so it is better to be safe and get an inspection. There are different mold types that can cause various health issues, which is why we test spores to determine exactly what is growing inside your property.
Call us if you have the slightest feeling that mold may invading your home or business and our mold removal Wichita professionals will get rid of every trace of fungi.
Understanding The Different Types Of Mold
Every property owner fears that the dreaded black mold may be lurking somewhere in their commercial or residential space, and even though that is a possibility, it is more common that other kinds of mold are infesting your property.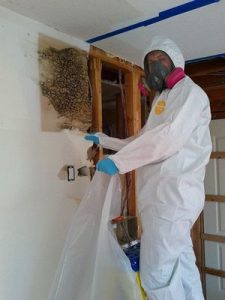 There are literally hundreds of mold species that have the ability to grow inside your building or home, and many of them can cause health problems when they are inhaled. Mold also can harm your property's structure by eating away at the organic material, such as wood.
By being aware of what some of the most common types of mold look and act like you will have a better chance of protecting yourself and your property. Below are mold species that you will most likely find in your home or business.
Aspergillus tends to look like fuzzy circles that are dark green in the center and lighter around the edges, Although it can cause minor health issues, it is one of the more benign molds.
Aureobasidium is usually pink, but can also be black. It grows on slicker surfaces, such as wallpaper, paint or wood. It can cause coughing, headaches, and itchy eyes.
Chaetomium infests areas that have a lot of moisture and creates a musty smell. Many basements become affected by this mold and if it is not removed quickly it can eat away at drywall and wood.
Fusarium is a versatile mold that grows in high and low temperatures. It tends to live in water damaged fabric, such as furniture, rugs and carpets. Inhaling fusarium can cause respiratory infections and asthma.
Serpula lacrymans is yellow and can grow with minimal moisture. It eats wood-based things, like wood floors, building frames and wooden furniture. Prolonged exposure to this mold can lead to respiratory infections.
911 Restoration Wichita is well acquainted with all these molds, and more, so when you call us you can be sure that the most trained workers are on the job.
Fast And Thorough Mold Removal Services
It is easy for mold to grow for quite some time without your knowledge because it tends to live in places of your property that are hidden away, such as in your attic, basement, behind wallpaper, inside carpet and in your crawlspace.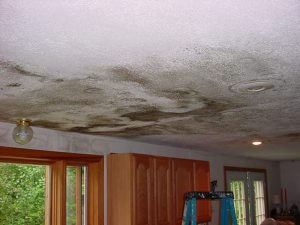 Even though you may be tempted to cleanup the visible mold on your own, it is safer to allow professionals to handle the mold removal. Not only is this necessary to clean up all the mold in your property, but it prevents you from inhaling hazardous spores.
911 Restoration Wichita has their technicians wear protective gear and set up vapor barriers to stop the spores from becoming airborne and contaminating other rooms. Although we work fast, we make sure to be thorough with our services, because we don't want to leave any spores behind that can develop into an infestation in the future.
Keeping you safe is our main priority, and the best way to do that is getting all the mold out of your property as soon as possible after it has been discovered. You can rely on us to also mitigate any water damage that may be contributing to the infestation.
Call our mold removal Wichita technicians to get the most thorough mold and mildew cleanup services in the industry and we will decontaminate the area to give you the fresh start you need.