Fire Damage Restoration
When your property is overwhelmed by a fire it can be difficult to know what your first move should be. It's normal to feel paralyzed by the aftermath of the flames, but it is important to pull yourself together and make the one call that will matter the most.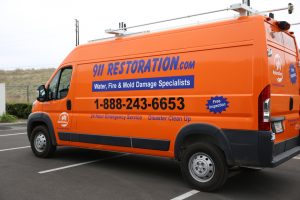 By reaching out to 911 Restoration Wichita you can be sure that you will always reach a representative, no matter what time you call. Our office agents are standing by at all hours so they can make an appointment to get professionals to your property.
Once we arrive on the scene you can breathe a sigh of relief knowing that from that point on we will take over everything. We are happy to provide services that address every part of a fire damage cleanup job, such as:
Smoke stain cleanup
Odor removal
Ash and tar cleanup
Fire damage repair
When you need our services we will start the process with a free property inspection. This will also include a free estimate to make sure everyone understands the work order before we begin.
Our service agents are available 24/7/365 to take your calls and schedule an appointment with our fire damage restoration Wichita technicians. So, after the firefighters have put out the flames in your property, give us a call.
Water And Fire Restoration Go Hand In Hand
Many home and business owners do not expect to have to deal with water damage when their property is affected by a fire, but the the fire fighting effort needs to spray gallons and gallons of water into the property to quell the flames.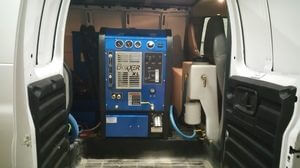 This water damage needs to be addressed with the same rigor as the fire damage, and 911 Restoration Wichita has the skilled technicians that will provide that comprehensive service.
When the water mixes with the fire damage, it can create a whole host of other issues, such as sludge, rot, rust and even mold, if the moisture is left to sit for an extended amount of time. We will extract all the water and conduct a complete cleanup of all the fire damage, including deodorizing that foul smoke stench that permeates the property after a fire has taken place.
Call us to cleanup your home or business after a fire has damaged the premises and we will do everything we can to completely restore your property.
Assistance With Your Fire Damage Insurance Claim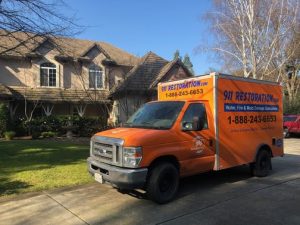 Once the restoration part of the fire damage is sorted out, then it is time to figure out the financial aspect.
When it comes to fire damage, most of the time a standard insurance policy will cover the damage. However, that coverage usually maxes out at a certain number, which may not be sufficient coverage for all the damage.
For instance, if you have a detached structure nearby your property, such as a shed, gazebo or pool house, your standard fire damage insurance may not cover that repair work.
It may also not cover the cost of living outside of the home while it is being repaired, such as if you have to stay in a rental home or hotel while your property is undergoing fire damage renovations.
To be sure that you have all your bases covered if you happen to be affected by a fire, you may want to purchase a supplemental fire damage insurance policy. This way you will know for sure that all your needs will be taken care of after a fire.
If you have any questions regarding your insurance policy you can call our fire damage restoration Wichita staff and we will assist you with filing your insurance claim.